Ceuta partner agency Click Consult has added another agency award win to its ever-growing collection.
The search and digital marketing agency was delighted to kick-start the summer award season with an impressive win at the inaugural ceremony of the UK Digital Growth Awards, picking up the prestigious title of SEO Agency of the Year 2019.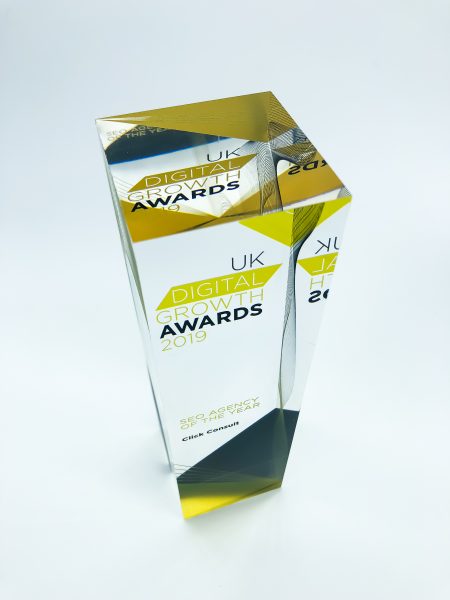 Brand new for 2019, the UK Digital Growth Awards aim to reward and celebrate exceptional agencies, tools, websites, campaigns and talent that have driven digital growth and sales across all sectors and demonstrated real and tangible results to the bottom line.
Speaking about the win, CEO at Click Consult, Matt Bullas, said "After the growth and expansion over the last 12 months, this award is testament to the hard work and dedication of the team here at Click Consult.
"We have spent the last year looking at the development of our service proposition to react to industry change and client requirements and we are proud that we've enhanced our SEO services to accommodate these.
"It's fantastic to see the processes and strategies our SEO team have generated are having a direct impact – not just for our clients, but on the industry as a whole."